Fireplace Accessories – Fireplace Makeover Ideas
By changing the screen, doors, tools and other fireplace accessories we can transform your old fireplace into a beautiful focal point of your room. Consider replacing old mesh fireplace doors with glass ones. Adding a new fireplace screen can really freshen up the look of your fireplace as well. Contemporary styles using beautiful gas log sets or glass rock will put the wow factor back into your outdated fireplace.
Accessories: » Fire Glass Fireplace   » Fire Place Doors
Gas Fireplace Logs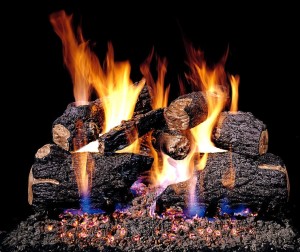 Fireplace accessories such as decorative gas logs are an economical solution for many people wishing to switch from the messy cleanup and odor of burning wood. Kleen Sweep has many years of experience in San Diego County installing realistic quality gas log sets for gas burning fireplaces.
Today's gas logs are far more beautiful, realistic-looking, and functional than they once were. Here at Kleen Sweep, we are proud to offer our customers many choices of both vented and vent-free  quality gas log sets. Today's brands of gas logs are manufactured to be very versatile allowing you to burn natural gas or liquid propane in your home. Depending on which set you select, gas logs can be ignited manually, with an on/off remote, or a variable flame remote, and you can choose either vent-free or vented log sets.
According to the Chimney Safety Institute of America gas fireplace logs are becoming quite popular. Their convenience (some come with a remote control!) and cleanliness have convinced many wood burners to retire the chainsaw and log splitter. Gas logs may be fueled by either natural or propane gas. There are two basic types of gas logs currently on the market, the "yellow flame" and the "blue flame".
Fireplace Accessories – Types of Gas Logs
Vented Gas Logs
This type of log, also known a yellow flame log, requires venting.  It produces soot and carbon which is deposited in the chimney. These deposits require chimney cleaning just like a real wood fireplace does.
Vent-Free Gas Logs
Vent-Free or unvented logs gas logs are also know as Blue flame logs.  Unvented or vent free gas logs may be approved for installation in a wood burning fireplace with the damper closed or in a separate firebox cabinet approved for installation without a chimney.

Gas Log Manufacturers and Suppliers
Formation Creation – "Style & Elegance for your Home"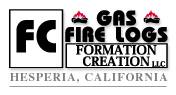 ---
Fire Glass Fireplace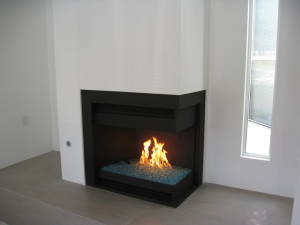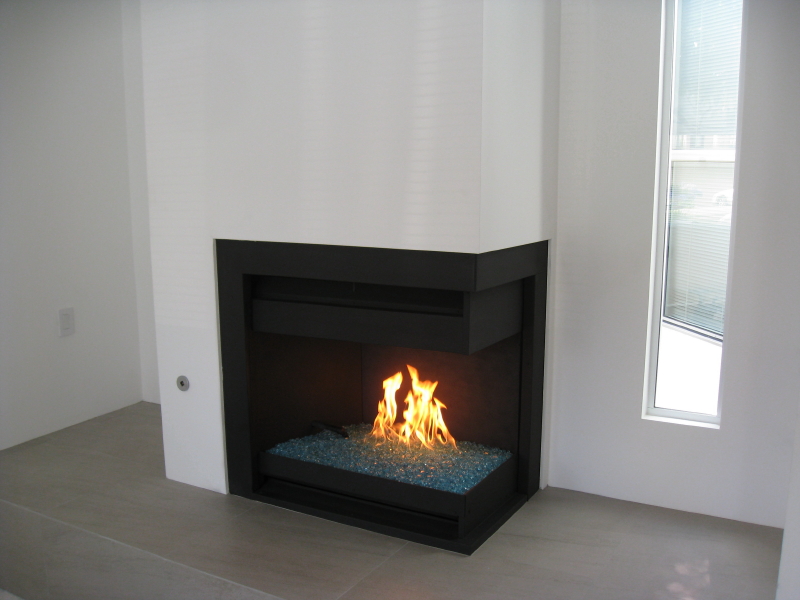 MODERN AND CONTEMPORARY

For those of you seeking a modern contemporary look to your fireplace then Fire Glass is the newest trend in fireplace accessories!
Call Kleen Sweep today!  
619 460-6882
---
Fireplace Doors
The fireplace is the "heart" of the room.  In addition to other fireplace accessories a new glass fireplace door & screen will bring a new level of style to your fireplace that you and your family will enjoy for years.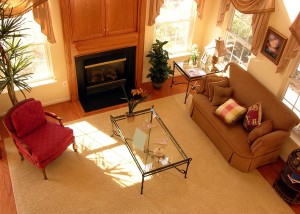 Fireplace Door Manufacturers
Fireplace Door Installation
Glass Doors & Screens
Advice for San Diego Home Owners!
Before buying a fireplace door from the Home Depot or Lowes consider that installing a fireplace door yourself, is not an easy DIY project.
Most people hire a professional installer after reviewing the requirements for a correct installation.
1. Determine your type of fireplace
There are many types of fireplaces: masonry or factory built/prefabricated, direct vent, vent free and electric. Which type do you have? In many cases a replacement door is no longer available from the manufacturer especially old prefabricated fireplaces that are quite common in San Diego County.
2. Proper Measurement
Fireplace measurements are critical to ordering a fireplace door that will fit properly. Measurement requirements vary from one manufacturer to the other.
Height x Width
Overlap Fit
Inside Fit
Lintel Location
Protruding Hearth
3. DIY FIREPLACE DOOR PROJECT?  You decide…..